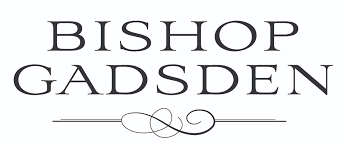 Bishop Gadsden RFP Response
» Clarke & Company History
» Our Account Team & Qualifications
» Our Clients
» C&C Services
» A Strategic Partnership
For more than 2 decades, Clarke & Company Benefits has been helping employers navigate the ever changing benefit landscape in South Carolina.
Our account strategy is based on a team approach with client-tailored services to help support HR & Management and enhance the effectiveness and efficiency of the benefits spend.
Clarke & Company works with over 275 employer groups across South Carolina. Some of top companies in the state trust us with their benefit programs.
Clarke & Company's client centric focus is designed to help clients meet each unique need. Whether it is data, communications, analytics, we have the solutions to help our clients administer their benefit plans.
Each Clarke & Company client has unique needs. Our strategy of partnering with our clients to invest in their business has resulted in two decades of growth. Listening to our clients needs enables us to deliver solutions that solve these needs.
How do we improve our communications package?  How do we reach all segments of our population?
These are questions a large employer needed our help to solve. In response, we re-designed all of the employee communications for open enrollment including a new employee benefits website. We reinvented employee educational opportunities, benefit materials, podcasts, and calculators by moving everything to a central web location. Another important service was assisting the company in annual enrollment meetings for a new acquisition of over 350 employees.
Clarke & Co. analyzed Rx data for a self-funded client that was subject to the 340b program. In addition, we enhanced the in-house prescription drug vendor to also supply prescription drugs to employees at a reduced rate. Finally, we were able to incentivize employees to utilize in house providers to take full advantage of government reimbursement through 340b program for specialty medications.
Wanda:  I hated to miss the BBQ Wednesday night. I appreciate your willingness to look at the Support and Services offered by Clarke & Company.  VERY Impressed and HAPPY with their services.  During several of our conversations, we talked about where Rocky worked and it hit me that your company is the PERFECT company for support from Clarke . . 
I work at company X and we partnered with Clarke to produce annual enrollment materials and communications and they will also help us in 2019 with other communications and marketing of our benefits, etc.  Jennifer Holly and Michael Wolfe were our Consultants and they are EXPERTS in their field.  We have a benefits broker under contract, but this was an area we could use help . . . so there are always ways to choose some or all of their services. 
Below is a link to highlight their services, etc.  I know Jennifer would love to talk with you to see if Clarke could be of help.  THX for your willingness to consider their services.
Want to talk about how Clarke & Company Benefits can work with Bishop Gadsden on just more than brokerage services? Let's schedule a sit down to discuss the many ways we can assist in delivering a complete package of solutions.