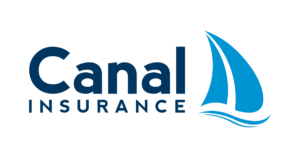 Canal Insurance Company Employee Benefits 2019
Canal Insurance Company is excited to offer you a comprehensive and valuable benefits package.   If you are a full time employee (working 30 hours a week), you are eligible for these benefits.   This website is designed to give a review of all benefits available, the contracts for those benefits, and any additional information you may need including but not limited to provider links and claim forms.  We encourage you to become knowledgeable on your benefits so that you and your family get the most value out of them.  Our benefit year runs January 1st – December 31st.
Please reach out to our broker, Jennifer Holly, with any questions or concerns regarding your benefits.
Phone: 864-232-6723
Email: jholly@clarkebenefits.com
Medical Benefits (Cigna)
Health Savings Account Information
Probenefits (FSA & Dependent Care)
Dental Benefits (Delta Dental)
Life & Disability Programs (AUL)
Vision Plan (VSP)
Business Accident Insurance (The Hartford)
Critical Illness/Cancer Benefits (Guardian)
401(k) Plan
Lifestyle Management Programs
Health Care Reform Notices
Health Care Reform Individual Mandate
Effective January 1, 2014 you are required to have health insurance. For more information on the individual mandate and your responsibilities, please click on the link below.
 Click here for more information on the Individual Mandate
Questions About Your Canal Insurance Company Benefits
If you have any questions concerning your current benefit package, any future benefits, or any other benefit information that you may need, please contact our benefit team at Clarke & Company Benefits. Our contact information is below.
Laura Howell – Account Manager
Toll Free: 888-540-9403
Greenville: 864-232-6723
Columbia: 803-253-6997
To email click on name above.