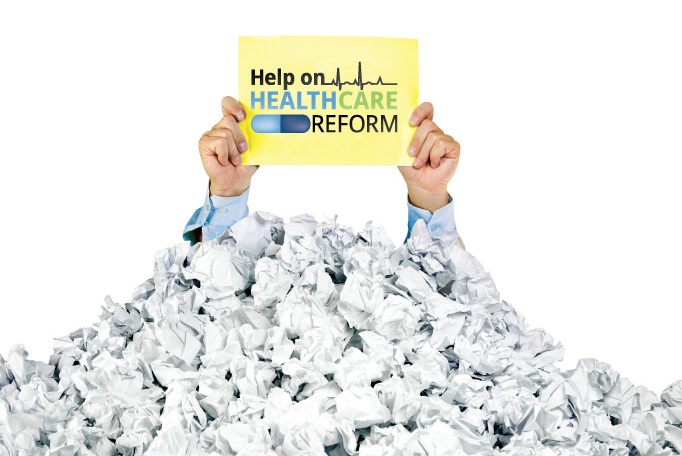 HCR Information Library

Health Care Reform is a law that Clarke & Company Benefits has become very knowledgeable on and we want to be able to assist you in learning more about the Affordable Care Act. With the changes brought on by health care reform, you may be feeling overwhelmed by the additional responsibilities. Take a deep breath and know that we can help. We have all the resources for employees of our clients to successfully navigate health care reform. This information is below and is broken down into sub-topics for ease of use. We have provided a Uniform Glossary of Terms that deal with all aspects of Health Care Reform to help you get started. And finally, if you have any questions on the law please feel free to email Jennifer Holly or call us at the number above. Click on any of the topics below to get more information.
Our educational documents for employees are easy to understand and keep you up to date. Employees want to know how health care reform will affect them and their paychecks and we can help. We have included information to explain different aspects of the law.
Commonly asked questions and simplified answers. Even if legislation isn't in its final form yet, we can provide details of what's being proposed and how it would affect you.
If you would like more in depth analysis of the law, these Clarke & Company Benefits Legislative Briefs are for you. You will find briefs written about important rules, regulations, and guidance on the law and how they will affect the health insurance landscape. Our legislative documents are written and reviewed by lawyers to ensure accuracy.
Effective October 1, 2013, employees will start getting notices from their groups regarding coverage in the exchange and their employer coverage. We have provided the draft notice that will go out to employees. We also have provided other health care reform notices. Don't be confused when you get a notice, know what it means by being prepared.
When you don't always have time to read multiple pages to find out the basics of new legislation, just take a few minutes to watch one of our videos on health care reform. We have provided several videos, a subsidy calculator to help with costs. If you feel like testing your HCR knowledge, take the quiz! Don't worry, no one will see your score!
The newsletter and blog deal with new regulations and parts of the law that apply to employers. Both address all the issues in the bill that relate to employers, not just those related to insurance. We email out a newsletter on a monthly basis as updates are announced or further guidance is released. Click here to sign up for our HCR newsletters.
Click here to view our Health Care Reform Blog
If you would like more information on Health Care Reform or would like to schedule a meeting to discuss the impact of Health Care Reform on your company, click here.
The information on this site is not intended to be exhaustive nor should any discussion or opinions be construed as legal advice. Readers should contact legal counsel for legal advice.