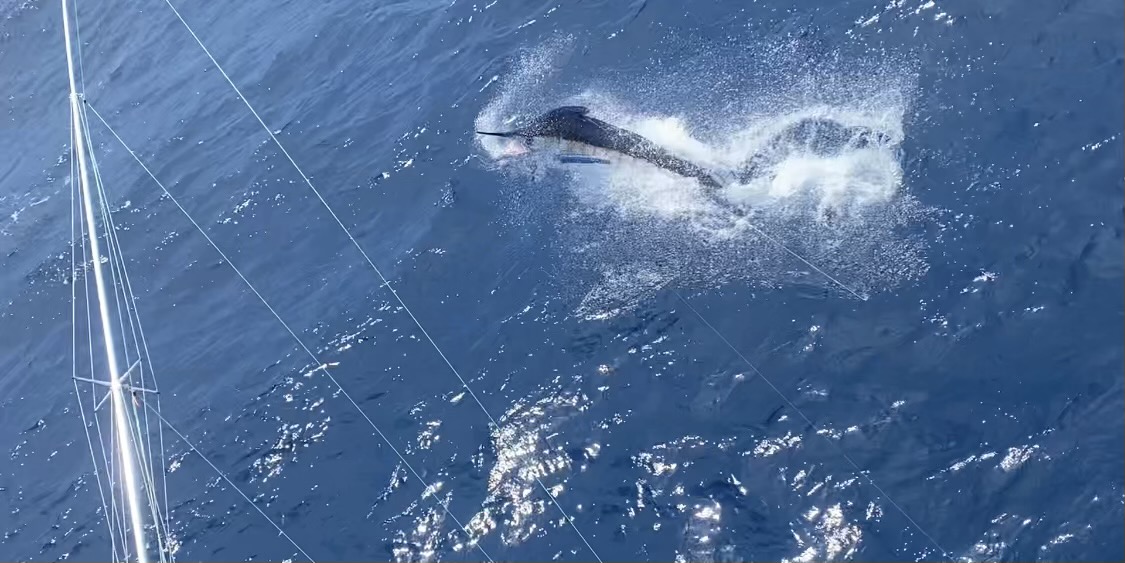 I am just getting to the point that I can put it all on paper on my thoughts on the CBC. That was one of the most devastating days of fishing in my 54 years of fishing on Saturday. We had a fish of a lifetime, a tournament winner, 80k worth and the trophy, hooked, and couldn't get the fish to the gaff. I have put my thoughts into this page so that everyone can agree or disagree and we can discuss them before/if we go to Edisto and any future tournaments. I have put the positives and the negatives of the weekend and I think before we proceed we all need to talk about this and agree on a plan going forward. I have sent this to the four participants and the 2 mates who are in for Edisto but have also fished the previous four years as full shares in the tournaments we participated in. I welcome the feedback but before we point the boat towards Edisto we all need to be on the same page or we will throw away another 12k. I am going to start with strategy.
Reel Hooker Tournament Strategy
I think we have had a disconnect in what tournament categories we have entered and how we have fished, this was very evident this past weekend at CBC. I have fished on the RH for 17 years, in approximately 25-30 Governor's Cup tournaments. One thing I can tell you for a finite fact is that we are not going to go out and beat Sportin Life, Mr. Pete, Blue Sky, Home Run and the like playing their game. Most of those boats can spend up to 500k per year on their fishing operations and as one paying ½ the costs here we cannot. We all need to understand this.
Our way to win, and I want to win, equally as bad as the money, is to catch Blue Marlin. We cannot win any tournament if we don't catch 2 Blue Marlin. Our first line of fishing from day one should be concentrated on Blue Marlin. Sailfish should not even enter the equation until we have 1 blue marlin release and ascertain what the rest of the fleet has scored. If all the fleet has 1 and no one is more than 200 points ahead of us, then we may do some sail fishing, but if another boat is 400 or more points ahead of us, we continue to marlin fish. That includes tackle designed to catch marlin from the rod/reel, hook size, and leader strength. Our second way to win is to catch a quality meat fish, something we have struggled with as of late in governor's cup. This more than pays for tournament entries, which entry and fishing average 12k. We have caught meat fish on shotguns, 40k wahoo at mega dock, as well. In fact, the biggest sailfish I have ever seen in South Carolina waters was caught off our shotgun with a blue/white islander. Third way to win is to catch a keeper, which we had a prime opportunity last Saturday. We were not even entered into the overall release category in the Calcutta so catching sailfish would have won us nothing unless we had caught 3, and we didn't even sniff one.
Based on the above paragraph, the RH's tournament winning strategy, and the way we fished over the CBC did not line up at all. As Bobby Mims' said "we brought a knife to a gunfight." Only if everyone is on board with how we are to fish, what our strategy is, and agree to fish that way, will we ever win tournaments or money. Not only that, this year and in previous year's, Reel Hooker raised many more marlin than sailfish. This year alone we have seen 4 blue marlin, 3 hooked and caught, to one sailfish hooked and missed.
Positves and Negatives from CBC
Positives from the Weekend
Reid hooked the fish and fought a great fight, nothing in the fight can be faulted. Just to get that fish within 30 feet of the boat was an accomplishment. Getting a gaff in that fish and not hurting someone or tearing up the boat would have been awful difficult. If the shotgun had not been out and we could have gotten him on top in 10 minutes, which I don't think was possible on that tackle, it wouldn't have mattered, as that was a kill fish and we were entered in that category with an 80k prize. No one on the boat wants to release a kill fish nor bring a green 500+ category blue to gaff.
Letting everyone know the rules of the salon worked, as I have been disappointed this year on how people treat the boat and don't give a shit. That rule is here to stay
Food was good. Keeping people out of the kitchen and out of the salon is easier on the boat and the clean up
Our spread was good, fishing the way we catch fish, tighter in and not so far back
Weather turned out be very favorable
Negatives from the weekend
We didn't fish the tournament to the categories we were entered, see Bobby Mims quote above
We never really had a chance to win the tournament with the light tackle we were fishing with
Lee and I discussed having the 50 talicas fished on the longs and we didn't have them there. Robert hooked that fish also that we cut on the long and if we had the 50's there we would have had that fish hooked on tackle that would have given us an opportunity to boat the fish
We had too many people on the boat period. This is a continual problem for us tournament fishing when the boat will not turn down anyone that asks to go fishing. We really need to take tournament fishing seriously and go with a much smaller group in tournaments. It's money and I would rather pay more and have less on the boat.
We didn't boat the tournament winner.....bottom line
Six payers. We have four here, and we decide who to offer the other 2 to. Start with Coleman, then Tom, then Devanne, then go to the Charleston people after they are in or out. Cap it at six
No riders, we are fishing the six and two mates. Charlie will go, Van 50/50. That is enough on our boat, we are not 61 feet
The night before the fish days, we meet as payers and crew to discuss the categories we are entered in, our strategy to win the tournament, the rods we are going to fish and where we are going to fish them, leader strength and hook size, and the spread. Once we determine this we execute it as decided on by the payers and Lee and i
Second day of fishing. We do the same, we assess our standing in the tournament and how we are going to fish the second day. We talk about it prior to when we change our strategy, once we catch another or the first blue, what is going to take for us to win, etc. We can talk about the positives and negatives of the first day and what we need to do to change that
The payers get the tournament bands, and we make sure our mates have meal tickets for the meals
My Final Thoughts and Recap
We failed at CBC. We had an opportunity to boat a fish that I firmly believe that fishing community would have talked about for a long time. The fault for that failure falls on Lee and me. I talked to Lee on the Thursday before the first fish day and what rods we are going to fish and where. When we started fishing on Friday none on of that was carried out. We were sail fishing with our tackle and it cost us the win and 80k. Lee didn't say anything on Friday or Saturday about that and I didn't either and I take full responsibility for that. As ½ boat owner I can assure you that will never happen again in a tournament where we are paying money to win. I want to win, I know how we win, I know where and how fish have been caught on the boat, and I will make sure that we are fishing the way that we have a chance to compete and win and we didn't do that this past Saturday and that fault lies with Lee and I. If we don't all get on the same page with how we fish tournaments to win then all we do is go give our money to the Glaze's and Sportin Life's of the world as a fool with our money. I am done with that, it's too hard to earn money to not show up to win. As I said earlier we will never beat them at their game but we can beat them at our game, we just need to start playing and fishing our game. If we don't make these changes, I don't want to go to Edisto to piss away another 12k to give to someone else. You can make all the arguments that Edisto is more of a sailfish tournament, but go back to my strategy, we will not win any tournament unless we catch 2 blue marlin, period. To place in any tournament in money, we will not win unless we catch one blue marlin, like we did at Edisto with the blue marlin release. Several boats caught 1 blue and we had the first release, 20k in the bank for catching the blue. The four payers in this chain need to talk, then the four of us and Reid/Robert need to be on the same page.  The way we are doing things will not win us tournaments, and I am tired of losing and tired of spending money and not having a chance. Brutal assessment, but needed in order to improve, and again, the fault is Lee and mine. I'm sorry for that but it is not going to happen again while I am paying and participating…….i can take that money and go on a nice weekend away and not have the heartbreak.