Firework Safety Tips
Posted on: December 31, 2014
Categories: LiveWell 24/7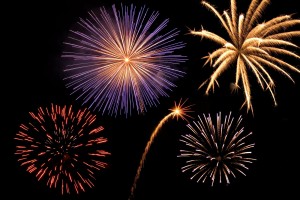 New Year celebrations are always fun and filled with friends, family and fireworks. Fireworks can cause fires and injury if they are used carelessly or in unsafe conditions. Here are some tips to help you safely celebrate the new year with fireworks.
Read all the warning labels and performance descriptions before igniting fireworks.
Have one person who is designated to shooting off the fireworks.
Do not mix alcohol and fireworks, save the drinks for after the show.
Do not let children handle any fireworks and closely supervise any teens.
Always have water ready in case you need to put out a fire.
Only use fireworks outside and make sure to obey the local laws. If fireworks are illegal where you live then do not use them.
Make sure to wear safety glasses when setting off fireworks.
Never relight a "dud" firework. Wait 20 minutes and then soak it in a bucket of water.
Never attempt to alter or modify consumer fireworks. Only use them in the manner they were intended.
Report any illegal explosives to the fire or police department.
Be safe tonight and have a happy new year!
Source: EHS Today