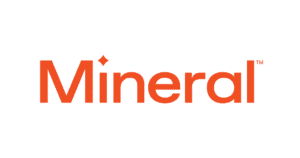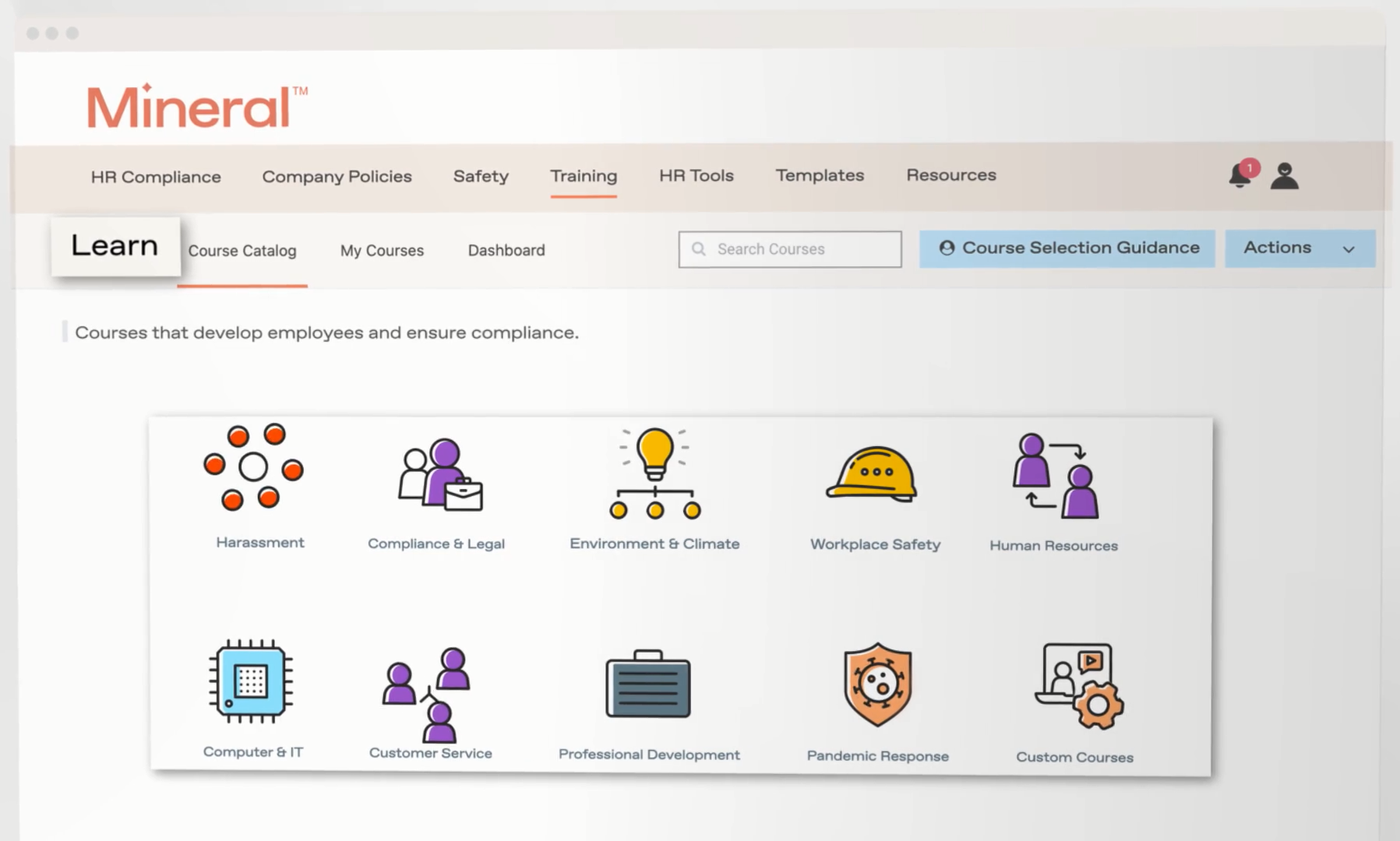 HTML5
Clarke & Company Benefits offers all of our clients access to Mineral, a comprehensive online platform that can help you meet all of your Human Resource needs.  Mineral provides forms, checklists, and tools to maintain compliance, while ensuring employee engagement. This online platform also offers advice and and can answer any questions you may have.
Pitas
Provides an explanation on why you should invest in compliance as well as the value of an HR Compliance library.
Get connected with certified HR experts who have made it their mission to stay current on the employment laws and regulations that impact your business. With an average of 18+ years of experience, Mineral HR and legal experts are happy to listen and ready to help you manage all your workplace challenges.
As part of Guided HR Compliance, your Dedicated HR Expert will assess your HR and compliance health, develop an action plan and provide the tools, resources and expertise needed to get on track and stay ahead.
At Mineral, we know that educating employees on a subject as complex as workplace harassment can feel overwhelming. We're here to help with comprehensive training courses and resources to help guide you through the tough questions, when they come up.
Learn offers courses in topics surrounding harassment, compliance and legal, cyber security, HR, professional development, workplace safety, and the pandemic response.
Comprehensive overview is the steady stream of need-to-know information that explains Mineral's role in compliance.
It's imperative businesses implement safetybased courses ranging from personal safety to hazardous waste to prevent workplace risks, track injuries and illnesses as they occur to maintain reporting compliance, and prepare for potential changes on the horizon with the help of law and risk alerts.
Empower employees to anonymously report workplace concerns before they become larger issues, or a liability risk. With a single system for documentation, tracking and follow-up, you can take action on reported incidents in a secure and timely manner.
With Mineral, you'll be able to build a solid HR foundation for your company, stay compliant and tackle little workplace issues before they ever become big ones.