National Safety Month Week One: Stand Up to Falls
Posted on: June 6, 2017
Categories: LiveWell 24/7
Sponsored by the National Safety Council, each week of June focuses on education, prevention, and preparation efforts surrounding specific safety issues. As the fourth leading cause of death in the United States, unintentional injuries include unintentional falls, poisonings and motor vehicle crashes. The first week of National Safety Month targets the prevention of accidental falls, as 55% of all unintentional injuries in people aged 65 and older were accidental falls according to 2013 data. Read below for simple home tips to reduce the risks of falls for yourself and your loved ones.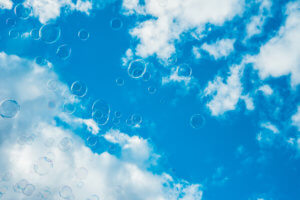 Make an appointment with your doctor to discuss your medications, fall history, and current health conditions that may predispose you to falling.
Stay physically active through activities such as tai chi, water aerobics, or walking. Staying active can reduce the risk of falling by increasing your strength, flexibility, balance, and coordination.
Change your footwear to prevent falls. Flip-flops, sandals, heels, or shoes with slick soles increase the risk of falling, so opt for fitted, sturdy shoes with non-skid soles.
Make your home safer by removing hazards such as boxes, tables and cords from crowded walkways or living areas. Secure loose rugs with double-faced taped, store clothing, dishes and food within easy reach, and use non-slip mats in your bathroom or shower.
Add more lights to your bedroom, hallways, living room, and bathroom to avoid tripping over hard-to-see items. Place a lamp within reach of your bed, make clear paths to light switches that aren't near room entrances, and store flashlights in easy-to-find places.
Use assistive devices such as hand rails on stairways, nonslip treads for bare-wood steps, raised toilet seats or one with armrests, grab bars for the shower or tub, or a hand-held shower nozzle for bathing while sitting down.
Source: Mayoclinic