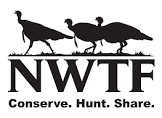 Market Intelligence/Resources/Compliance
Describe how you stay up with the trends, best practices and latest developments in the health care industry.
Clarke & Company Benefits has access to several software-based tools that help keep us abreast of the ever changing environment within the benefits industry. These tools (as illustrated in the exhibits) provide Clarke & Company Benefits insight into the latest national and industry trends and changing regulations. We also take advantage of medical and ancillary training that is offered by our partner carriers in order to learn what is new, as well as what is happening in other markets.
We have training by our technology partner, Zywave and ThinkHR, on industry practices, compliance, and many other benefit issues. As one of the largest independent brokerage firms in South Carolina, we have continuous meetings with all key carriers in our state.  Our staff members have, and still do serve on several carriers' brokerage advisory committees.  These partnerships assist us in staying abreast of competitive market conditions and allow us to bring strategies and ideas to our clients.
Describe your firm's marketplace leverage in negotiating with carriers in regards to rates, policy terms and plan design.
Being in business for 20+ years in South Carolina, Clarke & Company has built up a client base of 50+ large groups over the entire state of South Carolina. Over the 20 years, we have developed strategic partnerships with major carriers designed to bring quality benefit packages to clients at affordable rates.
Our portfolio of large groups at all carriers gives Clarke & Company powerful negotiating leverage with carriers. We have large group businesses, both fully funded and self-funded, with Blue Cross, BlueChoice, Cigna, United Healthcare, and Aetna. Some competitors do not have access to all of the carriers, but that is not the case at Clarke & Company.
Utilizing Decision Master Warehouse, we can drill down on data and help clients implement plan design changes based on actual claims and price model these changes. By utilizing your claims data, we can identify cost drivers and target low cost campaigns to educate employees on these conditions. We have developed a newsletter called Turkey Talk for the NWTF and paired an employee email campaign tied back to a web campaign, with measurable data for clicks through to the web.
We have staff that have worked on the carrier side at Blue Cross, as well as at a pharmacy benefit manager (PBM). We have access to management at all the carriers we work with and review our business with each carrier annually. Being based in Columbia, we have access to local carriers as well as regional ancillary carriers, whose offices are in Charlotte, on a weekly basis.
What educational programs and training have you offered clients in the past year to assist in expanding their knowledge of the health care industry?
We offer several forms of programs and training for our clients as well as an archive of past webinars. Listed below are some of the recent events and webinars that we have sponsored. Upcoming webinars are listed below:
April 19: FMLA (Webinar)
May 1: Vocational Rehab (Webinar)
May 1: The New Tax Law's Affects on Business (Event: Florence)
Events: 
January 2017 - Breakfast with Our Legislators (Columbia)
March 2017 - Recruiting & Maintaining Talent (Think Forward Breakfast, Columbia)
April 2017 - ACA Update (Think Forward, Florence)
August 2017 - Cigna Happy Hour - Product & Market Update (Greenville)
January 2018 - Breakfast with our Legislators (Columbia)
February 2018 – Breakfast with our Legislators (Florence)
Webinars: (several offering SHRM credits)
Feb 2017- Executive Benefits Webinar
Feb 2017 - Working & 65 - What Are My Options?
March 2017 - Working in HR Connection
March 2017 - Make Your Wellness Challenges More Fun
April 2017- Level Funded Plans - Get the Basics
May 2017 - Corporate Training: The Benefits & Where Do I Start?
October 2017 - Understanding the Opioid Epidemic
October 2017 - FMLA Case Studies Webinar
November 2017 - Health Care Consumerism Webinar
February 2018-How to Engage and Keep Great Employees
March 2018-Why Employers Need Updated ERISA and IRS Benefit Plan Documents
April 24, 2018- Update your Employee Handbook
ThinkHR Webinars examples: How to Engage& Keep Great Employees, Forced Workplace Closures; Preparing for Emergencies, Connection Safety to your Workforce, and Transform your Hiring: Conscious Hiring & Development
Do you prepare Form 5500s for most/some/none of your clients?
Clarke & Company Benefits handles the 5500 on most of our clients. We gather the schedule A's and use a third-party source for 5500 filing. We can also provide SPD's and wraps at no cost or update documents through our plan doc builder if a client needs a re-stated document.
How will you ensure that our plans remain in legal compliance?
Clarke & Company Benefits provides compliance support: On a day-to-day basis we are supported by ThinkHR which has 28 certified HR professionals who are supported by a legal compliance team. ThinkHR Live advisors are senior level, PHR-, SPHR-, and SHRM-certified professionals with prior experience as HR directors and managers. Their team averages more than 15 years' experience in HR. Second, for specific legal questions, Clarke & Company Benefits works with a benefits attorney, Jason Cogdill. Third, our staff is always available to assist with helping clients by providing plan documents, Q&A, and any other client compliance assistance.
Our compliance review encompasses several facets listed below that we offer our clients:
HR Compliance Audit with results
Affordability testing of all plans to meet ACA requirements
All compliance documents are loaded to the NWTF web page that we create and update in order to make all benefits related material easily accessible
Compliance emails and alerts
Social media alerts on compliance changes
ACA large group reporting including 1095C forms
Compliance calendar for important compliance dates
ThinkHR compliance email newsletters
Some of our compliance tools are listed below:
HIPAA Self-Compliance Tool
ERISA Self-Compliance Tool
FMLA Administration Checklist
Hazard/Risk Assessment
Large Employer Health Reform Checklist
ACA Employer Compliance Checklist
Describe your clients' access to in-house legal counsel or ERISA counsel advice and review. If there is an additional cost for this service please identify the same.
Depending on the issue and depth of counsel, standard hourly rates would apply. Most issues can be sent to the ThinkHR team at no charge for their opinion prior to going to legal counsel.