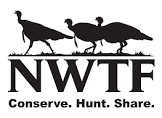 Norman Clarke

 

Broker: Norman is the agency principal and a native of Orangeburg S.C. He graduated from the University of South Carolina in 1982 with a Bachelor of Science degree in Insurance and Economic Security and Finance. He went to work in New York City in 1984 and formed his own apparel company in 1988. He moved back to South Carolina in 1997, and formed Clarke & Company Benefits LLC in 1998. He started the agency out of a home office and has grown the agency every year since then. Norman represents a diverse client roster in the fields of law, medicine, accounting & finance, and many others. He directly negotiates overall costs with our carrier partners to bring the best value to our clients' workforce. He is also responsible for overseeing our account management process, human resource support/education, compliance, and wellness initiatives. The Clarke & Company Benefits service platform is based on 4 key areas of expertise: Compliance, Employee Communication, Human Resource Support, and Workplace Wellness.

Earl Cobb

 

Consultant: Earl is the principle contact for NWTF, and is a native of Camden,SC. He graduated from the University of South Carolina in 1997 with a Bachelor of Science degree in Chemistry. He began his insurance career with Cigna Group Insurance in 2002 covering the state of SC. He moved to BCBS of SC in 2004 and subsequently began working with NWTF in 2005 when NWTF moved their Employee Health Benefits to BCBS SC. He has worked with NWTF since 2005 and in 2011 became the Agent of Record for NWTF's Employee Life, Accident & Long-Term Disability Benefits. He has 16 years' experience working with employers ranging from 50 employees to 5000 employees in multiple states.

Laura Howell

 

Account Management:  Laura is a native of West Columbia; she joined Clarke & Company in late January 2007. Prior to Clarke and Company Benefits, she worked with a national property & casualty insurance company. Laura is a 2005 graduate of North Greenville University, with a B.A. in Political Science.  Her responsibilities include managing both large and small group accounts. Laura is the primary account executive; she has several account managers who help her handle the day to day needs of her accounts.

Alex Williams

Client Advocate/CSR: Alex will assist Laura in the day to day administration of your group; this may include additions, terminations, billing audits and updates, and claims resolution.

Summary

Clarke & Company is dedicated to staff support of your benefits plan.  We want your team to feel comfortable with the C&C client staff.  Our philosophy is to let us take the burden off of your staff so your team can focus on other HR duties. Our staff is always available to answer phone calls from HR and employees.
Not only are our brokerage staff licensed insurance agents in the state of South Carolina, but also all of our account managers are licensed as agents in South Carolina. With this license our brokers and account managers are subject to 24 hours of continuing education every two years.
Clarke & Company also does in-house training on all of our tools and processes. These tools (as illustrated in the exhibits) provide Clarke & Company Benefits and its clients with access to more than 275 online training courses, live HR advice from experts, as well as insight into the latest national and industry trends and changing regulations.  We also take advantage of medical and ancillary training that is offered by our partner carriers in order to learn best practices and product features.
We utilize training by our technology partners, Zywave and ThinkHR, on industry practices, compliance, and many other benefit issues. Some topics of our recent staff training in 2018 are listed below:
Sexual harassment in the workplace training (ThinkHR)

Decisions Master Warehouse (In-House & Zywave)

Data Analysis and integrating wellness education campaign (In-House)

Benefit Administration training on several platforms (In-house)

Handbook builder and compliance audit checklist (ThinkHR)
We have only lost one employee in the last three years, a CSR who was studying to be a counselor and whose time limit was known. Our three senior brokers have an average tenure at Clarke & Company of over 16 years. Our account manager staff have a tenure of 12 years, 5 years, and 4 years (22  prior continuous years at an agency we bought). Our turnover rate is very low throughout our organization. Our last broker, who left six years ago, had previously worked for Blue Cross and returned to Blue Cross after his departure from Clarke and Company.