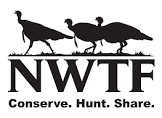 Vendor Selection and Management
Describe a typical renewal process. What is your recommendation as to the number of vendors that should be solicited?
Clarke & Company realizes the importance of every aspect of the renewal process including proper planning, information review, discussing potential plan design changes, vendor selection, wellness integration, and enrollment.  We believe transparency and constant communication leads to a positive renewal experience. Clarke & Company Benefits has a robust account management system. The system houses all plan specs, admin fees, premiums, and any other specifications related to each plan. Through our system, we generate carrier RFP's designed to professionally present the RFP to underwriting. Our proposal evaluations are set up to give the client snapshot comparisons with a focus on the most important contract components. Negotiations are conducted by keeping communication between the client and carrier partners open and transparent. We handle vendor review from top to bottom to include plan change implementation, carrier meetings, and any other necessary workload associated with plan renewals. We update our claims analysis on a quarterly or semiannual basis and review your aggregate reports monthly.
Six months prior to the renewal a midyear claims analysis meeting would be held. This would identify expectations and renewal goals
Four months prior to the renewal, RFP preparation is completed and a market study is done.
Alternate options are received, and meetings are held to make plan decision
Open enrollment meetings are scheduled 2 months prior to the renewal and the EDI systems are updated with the new plan year data.
Test files are sent to the carriers from the EDI system.
Payroll deduction reports are distributed to HR and Payroll managers.
On the medical side of a renewal, with NWTF having employees across the country, the networks are a key concern. Therefore, most likely you would need to be with a national carrier and this would limit that to four key players. We have more markets and carriers in other benefit markets if this ever came up for proposal.
How do you monitor the on-going performance of insurance carriers?
Within the RFP process at renewal, performance guarantees for certain services can be written into the process. Performance can also be measured with network discounts, in-network utilization, and overall service performance. Another way of gauging satisfaction is to survey NWTF employees on their perception of and satisfaction with the service levels of the plan.