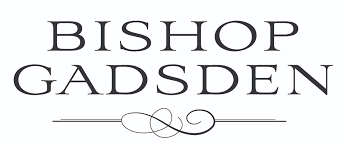 Organization and History
RFP Questions and Answers
Provide a brief history of your firm including size, volume of business, locations, number of years in business and business philosophy. Preview modal-
Provide a brief history of your firm including size, volume of business, locations, number of years in business and business philosophy.
For 20 years, Clarke & Company has been helping clients navigate the ever-changing landscape of South Carolina employee benefits. While our main trade is employee benefits, our constant focus is trying to solve human problems while streamlining processes most efficiently. We achieve this through our talented staff and our technological platforms. The foundation of our company was built on a simple mission: To empower our clients to go above the rest so they can achieve success within their business. We exist to help our clients meet strategic goals in managing their employee benefit programs as they relate to the human capital of their businesses. We do this by investing in each of our clients' businesses, and we are passionate about developing a mutual trust and confidence with our clients. We strive to earn our clients' trust and confidence by working hard to deliver on the solutions we provide. Our growth, success, and reputation have been earned by holding everything we do to the highest ethical standard through the way we conduct ourselves and our business. Our clients' success is paramount to our continued growth. By adhering to the highest ethical standards in our business, our clients can rest assured that this is not only good for our business, but also good for their businesses. Over these 20 years, we have grown to become one of the largest independently owned employee benefits brokerage firms in South Carolina. We have one of the largest benefit only staffs located in South Carolina, servicing employee benefits of over 250 companies. Our company has 13 full time employees and 7 part-time employees located in Columbia, Greenville, Florence, and Charleston. In addition, our subsidiary Simplesurance, meets the needs of the individual health market. This includes working with individuals enrolled in on-exchange and off-exchange Affordable Care Act plans, as well as Medicare supplement plans and Medicare Advantage plans. We utilize a partnership between our corporate division, Clarke & Company, and Simplesurance, to give companies the option to help retiring employees transition to either Medicare or an individual plan. By giving terminated employees options with or without subsidies, employers can potentially keep Cobra eligible beneficiaries off their plan. We have an additional two employees in our Simplesurance division. Describe the visibility and influence of your firm in the employee benefits field. Preview modal-
Describe the visibility and influence of your firm in the employee benefits field.
Being in business for 20+ years in South Carolina, Clarke & Company has built up a client base of 50+ large groups over the entire state of South Carolina. During this time, we have developed strategic partnerships with major carriers designed to bring quality benefit packages to clients at affordable rates. Our portfolio of large groups with all carriers gives Clarke & Company powerful negotiating leverage with carriers. We have large group businesses, both fully funded and self-funded, with Blue Cross, BlueChoice, Cigna, United Healthcare, and Aetna. Some competitors do not have access to all of the carriers, but that is not the case at Clarke & Company. We also work with TPA's for self-funded accounts as well as direct to the stop-loss market for reinsurance. We have staff that have worked on the carrier side at BlueCross BlueShield of SC, as well as at a pharmacy benefit manager (PBM). We have access to management with all of the carriers we work with and review our business with each carrier annually. Being based in Columbia allows us to interact with local carriers as well as regional ancillary carriers based in Charlotte on a regular basis.
Links and Resources