Tax Free Weekend: August 4th-6th, 2017
Posted on: August 1, 2017
Categories: News & Events
Schedule your back to school shopping trips for this weekend, because starting Friday, shoppers do not have to pay the 6% state sales tax or any local taxes. The 17th annual South Carolina Tax Free Weekend runs from August 4th-August 6th, and The South Carolina Department of Revenue reports that shoppers usually save between $2 million and $3 million statewide during this weekend each year. The tax exemption applies to items such as school supplies, clothing, and footwear. Below is a more detailed compilation of tax-free items, and you can also can view a complete list of tax-exempt items here.
Athletic Wear: You can stock up on all the socks, shorts, and T-shirts your heart desires without having to pay that pesky sales tax; but now is not the time to get any equipment; mitts, helmets, sticks, and pads are all still taxable purchases.
Bedroom Decor: If you've been looking to spruce up your bedroom, grab a new duvet, sheets, even bath towels, the time is now. Bathroom accessories and cookware, however, are not a part of the deal.
Computers: This one is tricky — computers are exempt from the sales tax this weekend, but only as a whole package deal. For example, a keyboard itself is not exempt from the tax, but a keyboard sold in conjunction with a computer is.
Fishing Boots & Formal Wear: Whether you're trying to grab a new pair of fishing kicks or snag a prom dress, now is the time. Fishing boots — although not fishing gear — and prom dresses, tuxedos, and gowns are all exemptible, so long as they're sold, and not rented.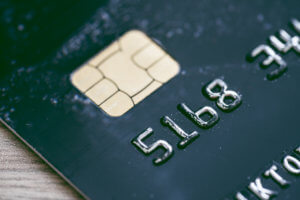 Printers: Snag that new printer you've had your eye on this weekend, but don't expect a discount on the ink cartridges or replacement parts.
School Supplies: Paper, pencils, notebooks, and binders are half the reason many shoppers even bother to make the pilgrimage to stores this weekend — and all these items, plus school uniforms, scout uniforms, and shoes, are tax-free. Take note that bookbags as used for school are tax-free, but backpacks used for hiking are not.
Weather Gear: Jackets, coats, ski gear, and umbrellas all fall under the tax-free scope, as well as towels of any kind (except paper), sweaters, and sweatpants.
Source: Charleston City Paper