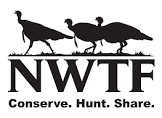 Provide the name(s), title(s), address(es), telephone number(s) and e-mail address(es) for the individual(s) responsible for responding to this request. Also include the number of clients each person is expected to handle and categorize these clients by large (500 or more), medium or small (less than 100) groups.
Norman Clarke
Owner
2422 Devine St., Suite B
Columbia, SC 29205
803-253-6997
Brokers and Account Managers would oversee 3 to 4 over 500 accounts and 12 to 15 100-500 accounts. This number varies based on account needs and day to day work load. Brokers meet with account managers on a regular basis to discuss workflow and activity. Productivity is measured on an ongoing basis. Service activities are also documented in our Account Management System. This system allows us to view all service activities and time spent in certain areas. Our system has reporting capabilities that can be sent to the client and used for account assignment.
Provide a brief overview and history of your firm, including an organizational chart. Please describe any parent/subsidiary/affiliate relationships.
For 20 years, Clarke & Company has been helping clients navigate the ever-changing landscape of South Carolina employee benefits. While our main trade is employee benefits, our constant focus is trying to solve human problems while streamlining processes most efficiently. We achieve this through our talented staff and our technological platforms. The foundation of our company was built on a simple mission: To empower our clients to go above the rest so they can achieve success within their business.
We exist to help our clients meet strategic goals in managing their benefit programs as they relate to the human capital of their businesses. We do this by investing in each of our clients' businesses, and we are passionate about developing a mutual trust and confidence with our clients.
We strive to earn our clients' trust and confidence by working hard to deliver on the solutions we provide. Our growth, success, and reputation have been earned by holding everything we do to the highest ethical standard through the way we conduct ourselves and our business. Our clients' business success is paramount to our continued growth. By adhering to the highest ethical standards in our business, our clients can rest assured that this is not only good for our business, but also good for their businesses.
Over these 20 years, we have grown to become one of the largest independently owned employee benefits brokerage firms in South Carolina. We have one of the largest benefit only staffs located in South Carolina, servicing the employee benefits of over 250 companies. Our company has 13 full time employees and 7 part-time employees.
We have a subsidiary, Simplesurance, that meets the needs of the individual health market. This includes working with individuals enrolled in on-exchange and off-exchange Affordable Care Act plans, as well as Medicare supplement plans and Medicare Advantage plans. We utilize a partnership between our corporate division, Clarke & Company, and Simplesurance, to give companies the option to help retiring employees transition to either Medicare or an individual plan. By giving terminated employees options with or without subsidies, employers can potentially keep Cobra eligible beneficiaries off their plan. We have an additional two employees in our Simplesurance division.
Describe your firm's experience working with organizations similar in size to NWTF.
Clarke & Company Benefits' key clients have 100-500 employees and are domiciled in South Carolina. We have over 20 groups in this size range with Blue Cross Blue Shield of SC, one of the larger blocks of independent business in South Carolina.  We have large group clients using all of the major national carriers: United Healthcare, Aetna, and Cigna, as well as BlueChoice, a subsidiary of Blue Cross Blue Shield of SC. We focus on this group size for several reasons. First, we have all of the same tools as our larger competitors, but we also have local account management and responsiveness that we feel sets us apart. At Clarke & Company, these larger accounts are our most important, but with a national brokerage firm, these clients would be on a smaller size list and would receive less attention. However, we can devote more attention and resources to these type of accounts, as we have been working with larger groups for 18 of the 20 years we have been in business. Our tools have been developed to provide resources for this group size to help them run their benefit programs efficiently and effectively, focusing on quality and cost control. We utilize the following tools with groups these sizes:
Decision Master Warehouse – Claims analysis tool

ThinkHR – Compliance and employee training

C&C App – Benefits communication

Account management – Dedicated staff to assist HR staff and employees on any issues

Ben-Admin Systems – Pairing the right system to achieve the goals of the client on onboarding and benefit communication
Describe your view of the role of a Broker in this type of relationship and what differentiates your firm from other brokerage-consulting firms.
At Clarke & Company, the broker is involved with the client from day one and is the team leader. One of the qualities that differentiates us from some of our competitors is that our model is different. The broker does not hand it off to a team to manage, the broker is always involved and is the team leader.  Our brokerage staff conduct reviews, analyze claims data, run meetings and open enrollment, and are involved in the client relationship on an ongoing basis. The team supports the broker to assist the client and broker in implementing strategic initiatives established with the client during the onboarding process.
Several other qualities differentiate Clarke & Company from our competitors. First, we are locally owned and operated. This benefits our client base because we don't require corporate approval to implement change or new ideas. Plus, we have many of the same capabilities as our competitors, so we can provide the same analysis, incorporated into a team approach.
Second, our staff offers service, support, and education for your human resource team. Your entire staff has access to the broker and account management team for any questions, concerns, and claims related issues. Our numbers are posted on our enrollment guide, and employees are encouraged to solve problems through our staff rather than wasting company time engaging with the carrier.
Third, having our employees here in South Carolina and near the NWTF is a positive. We understand the local competitive landscape and have contacts and relationships that are as good, if not better, than any of our competitors.
Finally, our subsidiary Simplesurance provides an advantage that few of our competitors have. We can help companies on an individual level when their employees retire, facilitating the move to Medicare or an Affordable Care Act Plan. When an employee has a dependent aging off a plan, Simplesurance can provide those options. When terminating an employee, Simplesurance can provide individual options that may be less expensive than the NWTF plan, helping to ease the transition for employees. Most employees are not familiar with all the options, but having Simplesurance there to navigate this market shows employees that their company wants to take care of all their needs in providing professional assistance.
Describe what form of professional liability or errors and omissions insurance is currently carried by your organization and the amount of coverage.
Clarke & Company Benefits carries Errors and Omission on each producing broker through BCS Insurance Company.  Limit of liability on each claim is $1 million and aggregate limit of liability is $2 million per broker.  The policy covers any staff working with brokers on any claim.  The policy is written on a "claims- made and reported" basis and applies only to "written claims" first made against an insured and reported to the Insurer during the Named Insured's Certificate Period.
Explain briefly why your organization should be selected to provide services to our organization.
Clarke & Company Benefits can provide for all of the NWTF's needs from HR, financial, and employee standpoints. We do this by combining superior technology with excellent people.
From a financial perspective, we have the tools that the NWTF would need to analyze claims, benchmark, make informed plan design changes, and craft a strategic benefits plan. We use data analytics to help Finance and HR departments make decisions based on facts from interpreting actual claims data. We can use this to craft campaigns helping educate NWTF employees on what is happening in the group.
From the HR perspective, we have technology in place to help with compliance, employee training, safety, and a fool toolbox of administrative platforms. Combined with our human staff, we are able to provide a better service model than our competitors. We are active within our accounts, helping clients learn to use our tools so that maximum value is received. Our people are also able to conduct enrollments, work with employees, and drive benefit satisfaction.
From an employee perspective, NWTF employees will have access to our staff for questions, claims issues resolution, claims advocacy, and digital technology. Custom designed educational wellness campaigns, benefit apps, and enrollment apps, are just a few of the tools Clarke & Company provides to meet the different generational standards of the NWTF workforce.