Afternoon Energy Slump? Choose Stairs over Caffeine!
Posted on: May 11, 2017
Categories: LiveWell 24/7
A new study published in Physiology and Behavior showed that 10 minutes of stair walking is better for energy levels and work motivation than the caffeine in a can of soda.
The University of Georgia  researchers enrolled 18 female college students who reported chronic sleep deprivation and completed three workplace simulations on three separate days. On two of the three days, participants were given a pill (placebo or caffeine pill) and on the third day they walked up and down stairs for 10 minutes. Post-intervention tests revealed that the women showed an increased motivation for work, compared to a decreased motivation seen in the caffeine and placebo pill tests.
So, the next time you feel the need for a mid-day energy boost, opt for stairs over soda! Compared to one can of soda, stairs are: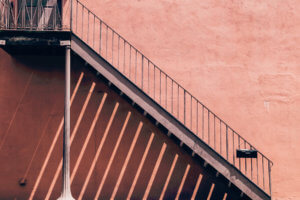 lower cost (free)
Zero calorie energy boosters
More effective than caffeine
Easily accessible in most workplaces
RealSimple