Save Money by Shopping for In-season Produce
Posted on: May 20, 2015
Categories: LiveWell 24/7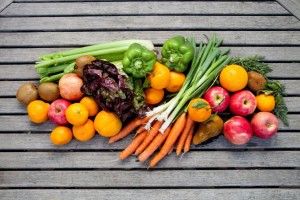 Groceries can be expensive, and tips for saving money are often time-consuming, such as cutting coupons and making multiple trips to the store each week to avoid waste. One easy way to save on your grocery bill, while also eating healthy food, is to shop for fruits and veggies that are in-season. Another added benefit? In-season produce tastes better.
In-season fruits and vegetables are easy on your wallet because when there is an abundance of these crops, it brings the overall price down. Also, when the produce is local, it costs less to package and deliver it to the store. It's even good for the environment to shop in-season produce, since less gas is used to transport the local, in-season produce.
To find out what vegetables and fruits are in season in your area, visit www.sustainabletable.org/seasonalguide/seasonalfoodguide.php.