Today is National Women's Health & Fitness Day!
Posted on: September 24, 2014
Categories: LiveWell 24/7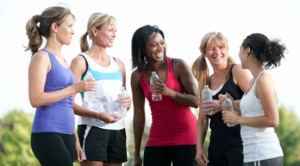 Women's health and fitness day is a national health promotion event for all women which puts a focus on the importance of physical activity and health awareness for women. Today more than 1,000 groups across the country will be hosting fitness events at different places and more than 80,000 women of all ages are estimated to attend! Activities at these events differ but may include things such as health screenings, health information workshops, exercise demonstrations or walking events. The goal of National Women's Health & Fitness Day events is to encourage women of all ages to take control of their health, educate them with necessary knowledge to stay healthy and encourage them to develop a physical fitness routine. Look out for events going on in the Columbia area and work hard to get fit!
Source: Fitness Day