Traffic Safety- Drive Safely to Work Week
Posted on: October 8, 2014
Categories: LiveWell 24/7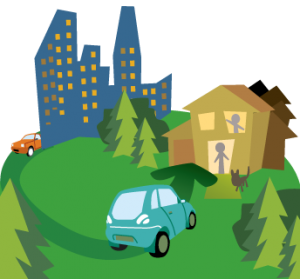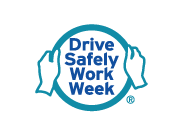 Almost every person drives everyday weather they are traveling to and from work, driving on the job or running daily errands outside of work. No matter the reason for driving, the time spent behind the wheel is very likely the most dangerous part of an employee's day. This may come as a surprise because driving seems common so it appears to not be a threat to one's health. However, motor vehicle crashes are the leading cause of occupational fatalities in the U.S. In addition 41% of the average vehicle miles traveled per household are from commuting to and from work and driving on work related business. Since a large amount of time is spent behind the wheel and driving is a high risk, it is important to practice traffic safety on the roadways. Drive Safely to Work Week is a national campaign that promotes safe-driving education and awareness for all employees and their families while engaging employees in road safety. The two main focuses of the traffic safety campaign are seat belts and the use of mobile devices while driving.
Seat Belt
A common myth about seat belts is when driving a short distance, I seat belt is not needed. However, most people do not realize the majority of fatal crashes occur within a 25 mile radius of home and at speeds of less than 40 mph. Seat belts are required by law and could save your life so buckle up and encourage those around you to do the same!
Distracted Driving
Driving while distracted, particularly by the use of a mobile device, is a serious threat to everybody on the road. Drivers using cell phones look but fail to see up to 50% of the information in their driving environment according to estimates. Sending a text message takes a driver's eyes off the road for an average of 5 seconds. That is like driving the length of a football field at 55 mph with your eyes closed. Remember these facts before making that call or sending that text next time you are on the road and wait until you are safely parked.
Source: http://trafficsafety.org/